Rabbis and Staff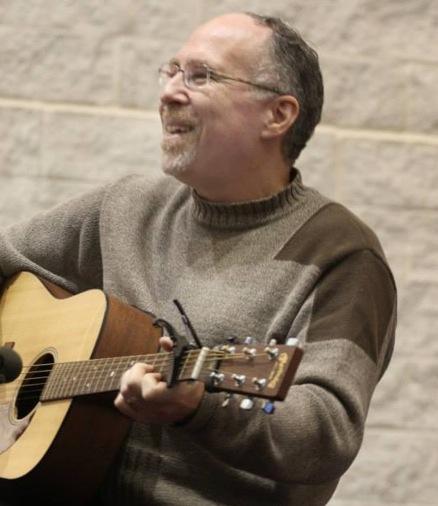 Shawn Zevit, Lead Rabbi
Rabbi Shawn is a dynamic and widely-known liturgist, teacher, singer, author and consultant to Jewish communities. He is a 1998 graduate of The Reconstructionist Rabbinical College and worked for the Jewish Reconstructionist Federation for fourteen years as the Director of Congregational Services, Outreach and Tikkun Olam.
Rabbi Shawn has been a sought-after teacher and leader of spiritual practice programs, including co-director of the award-winning Davennen Leader's Training Institute, where he coaches rabbis, cantors and lay leaders of all denominations. He is also a spiritual director for the ALEPH Hashpa'ah program. He has consulted to myriad congregations, organizations and social justice initiatives in the Jewish and secular world.
An accomplished singer and guitarist, Rabbi Shawn is a founding member of the popular Jewish musical group, Shabbat Unplugged. He has led Shabbaton programs, been Guest Artist and Scholar-in-Residence in more than 100 congregations and havurot. Among his many publications is his most recent book Brotherkeepers: New Explorations in Jewish Masculinity and Offerings of the Heart: Money and Values in Faith Community.
Rabbi Shawn and his wife, Rabbi Simcha Zevit, make their home in Mt. Airy. Their children/step-children and granddaughters live in Cleveland, OH
---
Rebecca Phillips, Director of Synagogue Operations
Dr. Rebecca Phillips has been in synagogue administration for over the past decade. She has worked as an Executive Director and Education Director in the Philadelphia region and NJ. She earned a Ph.D. in Religious Studies from the University of Pittsburgh and also has a Certificate in Nonprofit Management. She brings a professional commitment to relational Judaism and synagogue work. At Mishkan Shalom she the conduit to the Board and leadership and large programming/events. She oversees membership, human resources, fundraising/budgeting, marketing/communications, and collaborates with volunteers and committees.
Rebecca lives in Blue Bell, PA with her husband, Jake, and their two young boys.
---

Lynn Edelman, Communications Manager
Lynn has served as Director of Corporate and Public Communications for the Jewish Federation of Greater Philadelphia, as Managing Editor of the Jewish Voice of Delaware and as Press Officer for the Consulate General of Israel for the Mid-Atlantic Region.
She is, at heart, a story-teller who continually strives to create messages that engage, inspire and motivate readers. Lynn hopes that the copy she crafts for media releases, newsletter articles, email blasts and other venues reflect the image of Mishkan Shalom as a progressive, activist congregation where Jews of diverse backgrounds, lifestyles and levels of observance can feel welcome and valued.
Lynn is an active member of Reform Congregation Beth Or in Maple Glen, PA where she has served as Sisterhood President, Co-Chair of the Congregation's Interfaith Hospitality Network Homestay program and as a proud member of the synagogue's choir.
Lynn and her husband, Mitch, recently moved into the Spring Garden section of Philadelphia where they look forward to attending Phillies games and participating in the many rich arts and cultural experiences that our city offers.
Lynn is the mother of two adult sons.
---
Gabrielle Kaplan-Mayer, Curriculum Developer, Teacher Support, and B'nai Mitzvah Coordinator
Gabby has worked in Jewish education -- as an education director, curriculum writer, teacher, author and youth director/advisor -- for over 25 years.
At Mishkan Shalom, she created Celebrations! -- an award-winning Shabbat family educational program for children with special needs and their families -- and directs Mishkan's chapter while expanding the program throughout the region, including the development of a social and social action group for young adults with special needs, Mitzvah Menshes. She teaches our very popular teen cooking program, Food for Thought and has been a long-time teacher in our school. She is excited to serve as our Interim Education Director.
Gabby's full-time job is as Chief Program Officer at Jewish Learning Venture.
Gabby is the author of two books of plays for young people including Extraordinary Jews: Their Lives on Stage. Her nonfiction books include The Creative Jewish Wedding Book and most recently The Little Gate-Crasher. She is a popular writer and blogger about Jewish, parenting, arts and special needs topics.
Gabby holds a B.F.A. in theatre and creative writing from Emerson College and an M.A. in Jewish Studies from the Reconstructionist Rabbinical College.
---
Holli Goldenberg, Education Director, Teen and Tots Coordinator
Holli is an accomplished educator by profession, currently working as a district administrator within the school district of Philadelphia. She oversees the English as a second language program at multiple district schools. Holli has extensive experience in both formal and informal Jewish education and has a background in theater. Holli is also our current Teen Leadership and Social Programming Coordinator as well as our High Holiday Coordinator.
---
Maria Paranzino, Office Administrator
Maria joined Mishkan Shalom in September, 2005. She skillfully juggles the varied needs of the Mishkan office and daily interactions with our rabbis, staff, board, congregants, vendors, visitors and renters. She is a degreed professional with experience in business administration, marketing, and event planning.
Maria has been married for 40 years and in addition to her children she has three wonderful grandchildren! She is a life-long resident of Roxborough with strong ties to the Mishkan community and the surrounding area.
---

Alana Krivo - Kaufman, Rabbinic Intern

She strives to bring her full Midwestern, white, Ashkenzi and queer self into building joyful and resilient Jewish communities. As a Rabbinical student she has most recently served as the Education Director at Congregation Kehilat Shalom in NJ, and Spiritual- Leader- in- Residence for High Holidays with Kehilat Shalom in Columbus, Ohio. Prior to studying at the Reconstructionist Rabbinical College, she had the honor of working for a world where no one was disposable with the Jewish Voice for Peace, Congregation Beit Simchat Torah and Jews for Racial & Economic Justice. After 16 years in Brooklyn, she currently lives in Mt. Airy with her partner and their two cats.

______________________________________________________________________________________________________________________________________
Noah Dor Lind, Rabbinic Intern
Noah Dor Lind is an artist and second year Rabbinical student dedicated to building religious communities that value mindfulness, radical love and transparency. For much of their childhood and early adulthood Noah lived in different parts of the Pacific Northwest. They graduated from University of Oregon with a Bachelors in Digital Art. After University, Noah moved to Chicago. During the day Noah worked as a restaurant host, a math tutor, and a marketing administrator to pay their bills. During their evenings and weekends they volunteered with young artists in Logan Square, helped raise money for charitable organizations through DIY basement performances, and explored a diverse range of spiritual practices in their weekly sacred book club. Noah's background in visual narrative informs every aspect of their future rabbinate. They believe through art and storytelling we can create a more human world.
Sat, March 25 2023 3 Nisan 5783